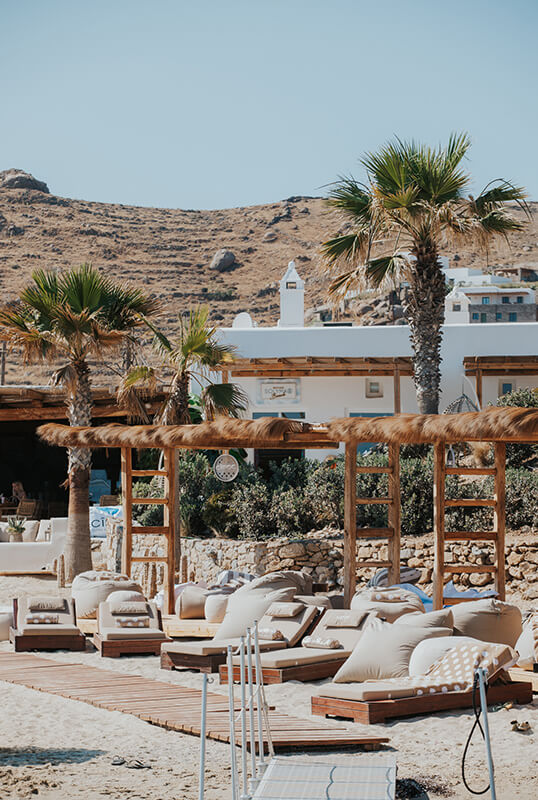 Established in 2004, Solymar is one of the oldest beach compounds on the island of Mykonos. Thriving as a family business for almost two decades, the people behind the name —which means "Sun and sea"— know how to offer genuine service with style and discretion, allowing guests to indulge themselves in the pure essence of the island.
That being said, it comes as no surprise that Solymar has always been a popular meeting place and a favorite venue among travelers who wish to relax, unwind and experience Mykonos in all its glory.
The Solymar experience is the embodiment of the authentic Mykonian summer!