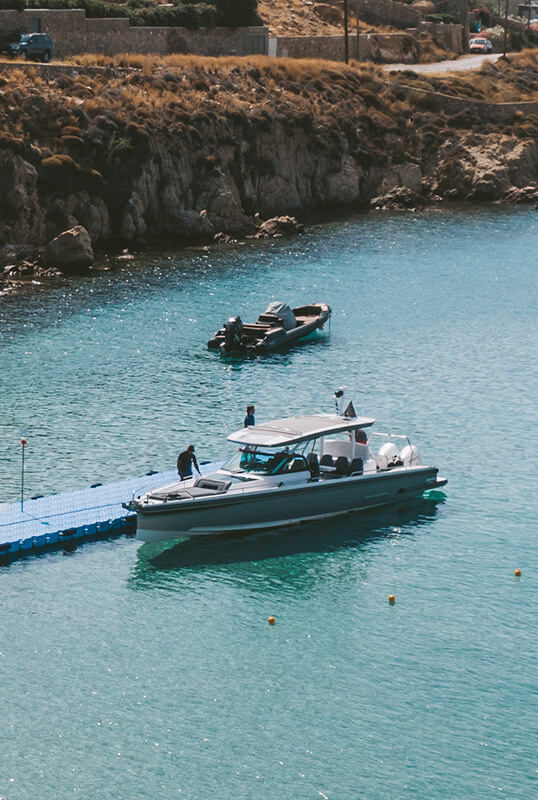 PIER – SKIPPER SERVICES
Arriving by sea? You can conveniently disembark at the private pier, before hopping out to explore everything Solymar has to offer! An experienced skipper will handle your boat with the utmost respect and care.
VALET PARKING
No need to worry about your vehicle and the walk back to your car. A chauffeur will park your car in a fully secured park the entire time you're away, so you can focus on what matters most: having a fun and relaxing time!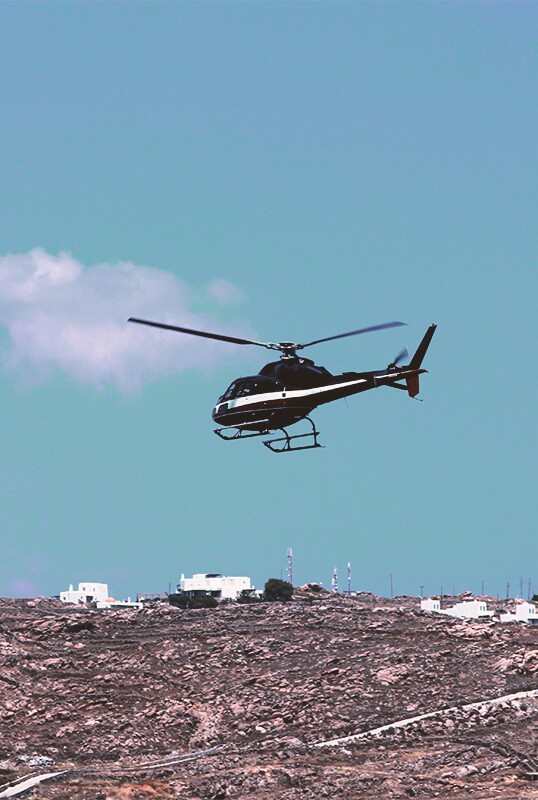 HELIPAD
A private helipad, only two minutes away from our wonderful beach, provides the option for direct access by helicopter. Free transfer from and to the helipad is —of course— always provided.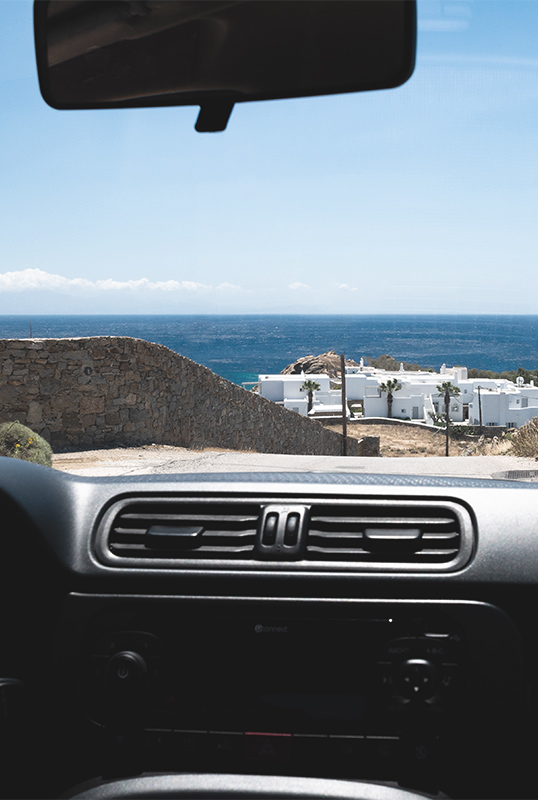 TRANSFER SERVICES
Our transfer services ensure that you can quickly step foot on the beach of Kalo Livadi! A professional driver will pick you up from your hotel, villa or anywhere else on the island of Mykonos and drop you safely at Solymar.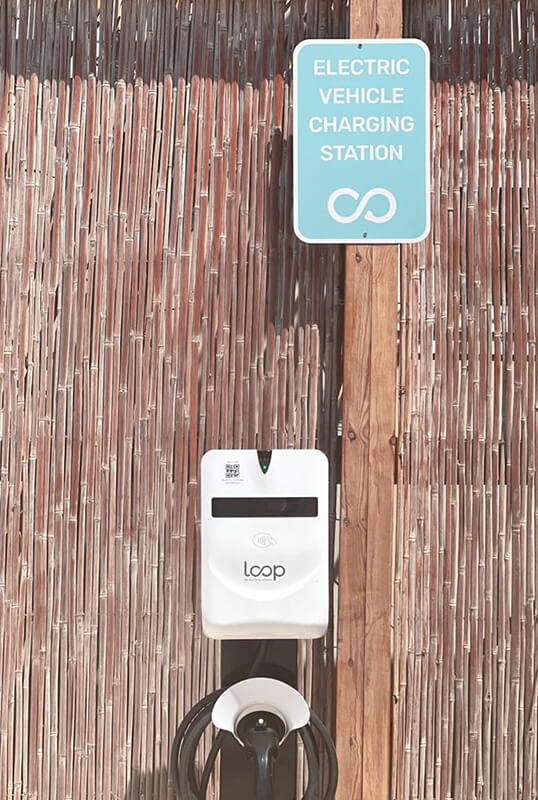 EV CHARGING STATION
Visit Solymar recharge your batteries on the beach, whilst recharging your car batteries at our parking.
Solymar has begun a cooperation with Loop EV Charging Network and are now a charging point for electric-car owners.
The charging stations are available for both customers who have reservation at the restaurant or beach.